Backstrom Curb & Sidewalk, Inc. is a commercial concrete contractor  based in Arlington, Washington. We do commercial, heavy highway and public works projects throughout Northwestern Washington.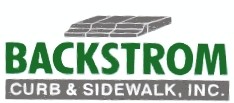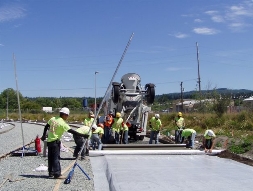 Northwest Washington Commercial Concrete Contractor

Backstrom Curb & Sidewalk, Inc.

Backstrom Curb & Sidewalk, Inc. is the right choice for all your concrete and curbing needs. We provide FREE ESTIMATES. No job is too large or small. We only hire experienced and professional workers to make sure your concrete projects turns out just right.

For high quality work, look no further! You have come to the right place. We always start our jobs in a timely manner. We have knowledge on a wide variety of projects, from large to small. Whether you want new curbing for your parking lot, or stained concrete floors; we will strive to meet your expectations - - that is a given! We look forward to doing business with you.

Call us today at 360-403-4866

Mission Statement: Our Mission is to optimize the profitability of the company through planning & efficiency without jeopardizing the quality, safety or timely completion of work. To maintain a working environment that allows each individual a feeling of pride and accomplishment for the work they have done. To afford ourselves open communication between ourselves and our clients with a win-win attitude and to preserve the "team work" atmosphere.